So you read, saw and heard the original "wake me up" edition of this blog, however I am NOT so sure if y'all are really READY for dis mane…  if you think you're ready… then this is the REMIX.
Why The REMIX?
- So when we first talked about waking up in the morning to get your fix of (phonetically) Zu-Zitsu, many of you were like this…. :-/
- My response was like ….  :-S
- To which y'all responded like this… -.-  (don't be mad bro! We got jobs during normal hours….)
- Therefore, I was like…. (i) …… (that REMIX then)
Step your emoticon game up if you can't understand #AOL #YahooMessenger #InternetGeneration
Ninjas be ninjas…ninja!
That's right for those of you who may or may not be aware …. there are a complete set of classes available at the (Ungodly) hour of 6:30AM.  Yes… You can first "make train" and then go to work peeps.  By the way, before even really jumping any farther into this Mike would like it to be known that while these classes are amazing…. the level of handsomeness is not at the same "equity level" as the others, purely because he's not there.  Touche.  Touche indeed.
To quote a famous philosopher… actually this was brought up by Manto (aka Zahid Aziz) this past Saturday…. "my mind is telling me Noooooo…. but my body…. my body is telling me YESSSSSS!" — R. Kelly ….. (it could have been WORSE people, he could have cited T-Pain or Lil John, however that's why we love that doood, right?)
However getting back on point… I think… is just say, "YES!" …."YES!"…."YES!" (reference below… well… minus the knee to the face)

Serious business now:
Clinton heads up the Sunnyvale side of things, he officially took over from Chris Coldiron who originally made this a staple of things, and runs Wednesdays and Fridays.
Checkout a little footage of Jason and Stang "doin' werk" from a ninja session

Meaty and Zvi hold a 6:30/7AM session on Saturdays at Union City. The last few weeks have been averaging double digit attendance…. and especially when you consider we've been running Elite training over at Sunnyvale…. that's pretty impressive.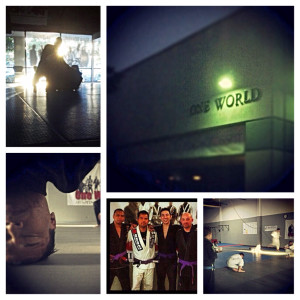 Now people may wonder…. how am I going to warm my body up that EARLY in the morning… well, in both places, however especially for Clinton's class… there is a ton of drilling before you even get close to rolling.  Also, these classes are welcoming to anyone…. given there tends to be a good mix of experienced and newer folks…. new folks feel safe and get good training, while the advanced still get what they need out of these sessions. #630AMCrew
In's-and-out's of the academy and general news:
1. Hilarous…. FB: https://www.facebook.com/oneworldjiujitsu/photos/pb.123785340971792.-2207520000.1394264246./823042741046045/?type=3&theater
- Hulk (aka Ren Estores) has been doing a little vacay in the Philippines.  Got a little training in too…. #NICE …. Hopefully will get him to do a little snippet about his experience training there.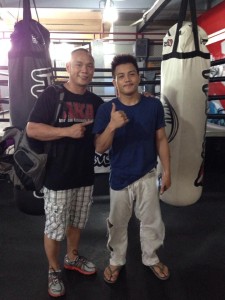 -  Saturday, March 8th there is a Leandro Lo Seminar at Maoli Fighter in Hayward.  Few of our folks are going, so definitely make the trip if you've been thinking about it.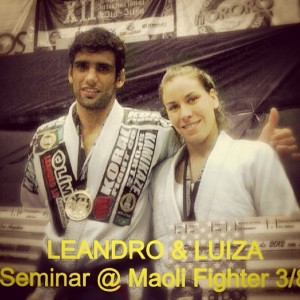 - Kids competition camp on March 8th!
- Otherwise, normal schedule on the 8th: Ninja training in the early portion at Union City, open mat/Elite training at Sunnyvale in the later portion of the morning
- Pans coming up next week …. time to …. #DoWerk
Leave a comment →