Basic Notes From The Darcy Seminar
1. Magic/Dope Mount
2. Death Pass
3. Rewind
4. Leg Drag
5. Multiple entries: paper-clip, butterfly, etc.
6. Have fun in the academy and always explore, different when you're out competing
That's all you get…. understand that it's Labor Day weekend, however  y'all missed a good one.  Also, we need to do this more regularly… especially for the advanced folks there is exceptional "little thangs" that were just … wow.   Privately some folks have said Professor Darcy is an amazing teacher, have sensed that from his quick techs on FB/IG and always had mad respect for him… 'cause he's Darcy (hard to describe).  My personal expectations were completely blown away.   Mike …. we definitely have to do this more regularly and hopefully some of us get to roll with him too 'cause he's a beast.
From Instagram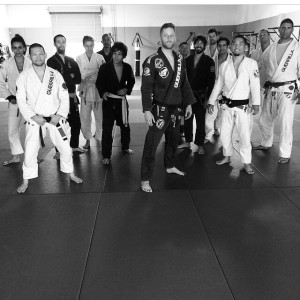 instagram.com/p/sVm1XgLved/?modal=true
Monday Schedule
Normal schedule.  No change whatsoever.  We're still "doin' werk"
When A Cause Hits Close To Home
So, am sure many of you are wondering why I am writing a blog so soon after saying I was walking away for a little while.  After becoming a new home owner (all the paperwork/loan management, etc…. now, the cost and time associated with furnishing it… which I've nearly finished doing) …. shhhhizzz is supposed to get REAL on 9/9…. however couple that with dealing with a new job and so much other "stuffs".  Am surprised have kept my sanity and cool the last 2-3 weeks.
At the same, Big Ed reached out to me on Friday about Zahra, his family friend which he considers his little sister…She is battling cancer.  He asked for a post and I tried (pathetically) to say I wasn't working on the marketing anymore… he said it was all good, however it was in that helpless tone…. my head just stooped …. I don't care what is going on in my life… I HAVE TO HELP.  Was originally scheduled to do an ice bucket challenge for ALS…. had already donated to ALS research, thus decided to flip the script and did a "beer/ice bucket challenge" on Saturday after the Darcy Seminar to generate money to help Zahra's battle.  The full details on this "philanthropy from the heart/beer-ice bucket challenge" will be posted here on Tuesday, when more eyeballs should be back on after Labor Day.  It is a video blog, plus I'll be calling out some folks too… you don't have to do a beer/ice bucket challenge… think of something original… and how you too can generate money for Zahra and help with the cause.
In the interim, there is a garage sale that is going down next weekend that you help out with financially or just with your mere presence.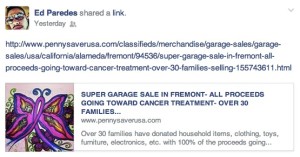 Those few that really know "Monish"… there was a time when I abandoned my "martyr complex", given circumstances in my life.  Ed is fam… and I couldn't just sit on my hands on this….
Am not sure if this is a short return …. or if I am back for a good …. all I know is that I had to help.  #SupportTheCause
Leave a comment →