Ever since "someone" got an iPhone a considerable number of pics and videos have been making their way to Instagram.  It doesn't help any when you're rolling and "HE" comes by filming and subsequently your partner tries to turn the session into "And-1 Jiu-Jitsu"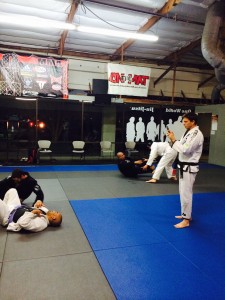 At the same time, this month marks our 1 year anniversary for launching our Instagram.  A lot of the credit goes to Mama Bear for spearheading this for us.  Also, it takes lots of pics/videos to pull this off, so it goes without saying that the "usual suspects" get a lot of love for helping us get all that content up there.  In celebration, thought we'd share a short compilation video which highlights some of this footage.  By the way, do you follow @oneworldjiujitsu on Instagram… if NOT, perhaps you should WALK THIS WAY…. #Instagram #oneworldjiujitsu #1greatPicIsWorth1000Hashtags
Happy Birthday Bubba!
Speaking of Mama Bear… most everyone knows Bobby (Romero)…. happy birthday young money!  Proud of the young man you're becoming…. here's a pretty awesome collage Mama Bear put together on Instagram of him #HappyBirthday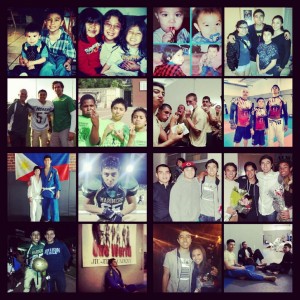 On an aside, as well a quick reminder:
There is a Leandro Lo Seminar at Maoli Fighter in Hayward, California this Saturday, March 8th…. Otherwise, Elite Training at Sunnyvale as usual….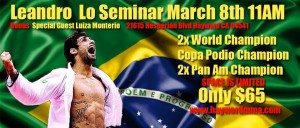 Leave a comment →